Anisotropic Processing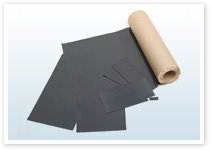 There are two ways for anisotropic processing, "method by using a magnetic field" and "method by adding mechanical pressure". It is called orientation to marshal material in the easy magnetization direction in a fixed direction using either of the methods.
1. Forming by the Magnetic Field Method (Ferrite, Plastic Magnet etc.)
Forming in a magnetic field is the method to orientate by using a magnetic flux generated from a magnetic field coil.

2. Machine (Rolling) Orientation Method (Rubber Magnet)
Marshall orientation method is the method to marshal particles of magnetic material using mechanical pressure.