Magfit Whiteboard (Magnetic Board)
Europe's best-selling whiteboard
MAGFIT
is hitting ASEAN countries!
Magfit Whiteboard is an innovative lightweight magnetic board that can be attached to flat surface such as glass, window, wall, partition, etc. It is also easily to remove Magfit Whiteboard from the surface without leaving adhesive behind. You can write on Magfit with whiteboard markers and erase as same as the normal type of whiteboard.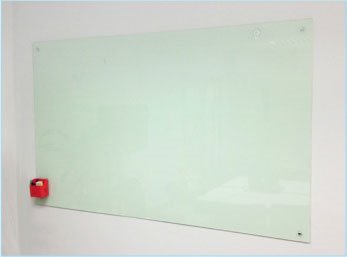 Why not a glass board...?

You need a big remodeling to the wall.

You cannot set by yourself.

It's hard to take a picture of notes on the board
because of reflections.

You cannot attach a magnet.

It's breakable.


Why use MAGFIT ?

You can bend it easily without needing any tools.

You can cut it into any desired shape with scissors
or a cutter.

You can attach it to and remove it from any flat
surface easily because of a sucker type!

Use a dry erase marker to write on and erase from
the surface repeatedly!

You can attach a magnet to it!

The maximum dimension is 1mm x 1m x 10m.
Large but lightweight. You can install it easily.

It can be a shatterproof, if you attach it to a glass
board.
Basic size of Whiteboard MAGFIT
| | |
| --- | --- |
| Width x Length | 1 Roll / 1m x 10m |
| Surface color | White / plain |
You can use whiteboard MAGFIT in any situations!
Magnetic Magfit Whiteboard is lightweight and portable. You can use it in various situations, for example, school and office whiteboard, message board, community board, menu board in restaurants, drawing board for kids, and many more, and so on.


You can use this magnetic whiteboard whatever you like
Installation location of Whiteboard MAGFIT
Materials suitable for installation

Location where resin materials can adhere and magnetic attraction works
(location with a flat surface)

E.g.
■ Glass, mirror, plastic
■ Wooden decorative panels (wooden furniture, wallpaper, etc.)
■ Metal surface (which has no rust or paint peeling on the surface), steel furniture, refrigerator
■ Printed wallpaper
Location where adhesion depends on the material

Location where resin materials can stick but magnetic attraction does not work,
or location where resin materials cannot adhere but magnetic attraction works

E.g.
■ Frosted glass
■ Wallpaper (Uneveness is not significant and the flat area is large)
Materials or locations not suitable for magnetic attraction

Location where resin materials cannot stick and magnetic attraction does not work,
or painted surface or surface made from fragile material

E.g.
■ Fabric wallpaper, mud wall, plaster wall, cushion wallpaper, calcium silicate board
■ Exposed surface of concrete, concrete block, brick
■ Location subject to high humidity
Please contact us about any problem with an installation location of the whiteboard


Distributors wanted! For any inquiries, click here.